In 2013 I wrote an article entitled: "The rise of self-employment; manifest destiny or a survival tactic.", I stumbled into it while doing some spring cleaning and decided to share it with you all. So, I digress here it is, I wonder how much the data has changed?
The Recession of 2007
In the fall of 2007, the United States came to a stark realization. The realization was that their stable way of life and income was not that stable after all. As many of you may recall, it was the start of one of the worst recessions in recent history. The housing market began to crash, and its effects sent ripples across the country. It affected the stock market, retirement savings and eventually jobs.
As companies began to increase layoffs, people's belief in job security, and stability began to shift. For many, it was a chance to start fresh and possibly open the business they always wanted. For others self-employment became a necessity because jobs had become scarce and they would need a new way to survive.
A new hope: the rise of the entrepreneur.
As we began to move towards a growing economy, many people embraced the entrepreneurial spirit, according to research conducted between 2000 and 2011, the number of sole-proprietors grew by 10.7 million. In contrast, between the same periods, the growth of salary and wage employees was a mere 105,000.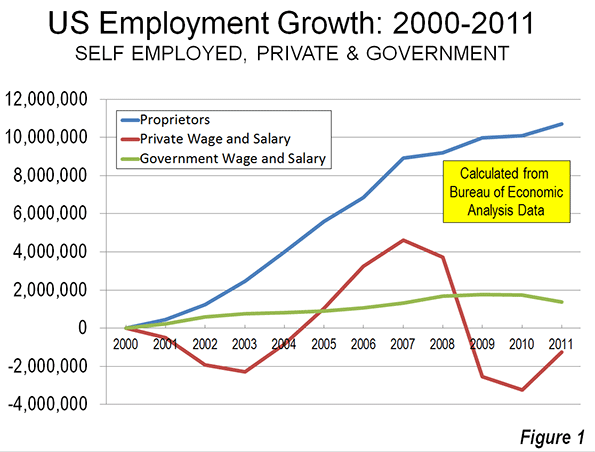 According to the Bureau of Economic Analysis, 99 percent of job growth in that same period was in self-employment. The questions are what fueled that trend? Was it that so many people wanted a fresh start? Or was it a survival mechanism triggered by the current economic climate?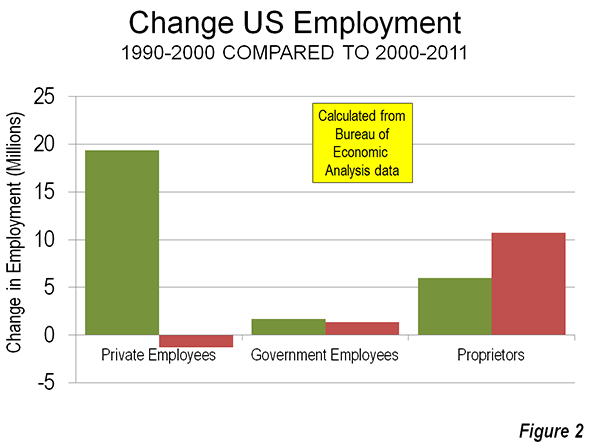 More compelling data also exists that suggests that the sharpest growth seen during that period was between 2007- 2011. From 2000-2007, there was just modest growth in self-employment, with an annual increase of 450,000. After the great recession, that number jumped to 1.28 million which is nearly three times as much as in previous years.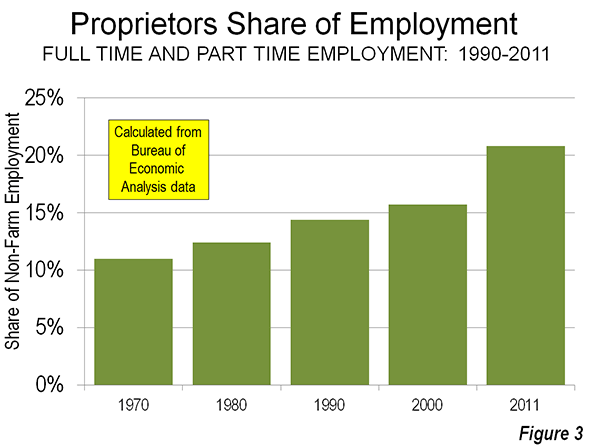 The new rules.
A lot of the norms that existed twenty and even ten years ago no longer apply. The growth of the do-it-yourself technologies and services available for small business owners has helped to facilitate this trend. More and more people are now able to start a business, market it themselves and grow in very specific niches.
Any business model that is designed to assist these sole-proprietors, on their journey will be the ones that stand the test of time. For some, this trend is a rite of passage, but for most self-employment has become a necessity, a means to make ends meet.
"I think therefore I am" -Rene Descartes.

"I need a job, therefore I start a business my own business" -Jan Morris
Sign up for updates
Love to read more of my thoughts? You can get more here. In need of some creative services or consultation? Contact 4951 Studios. Feeling social? You can connect with me on Twitter, Instagram, Pinterest, Facebook, and even Flipboard.